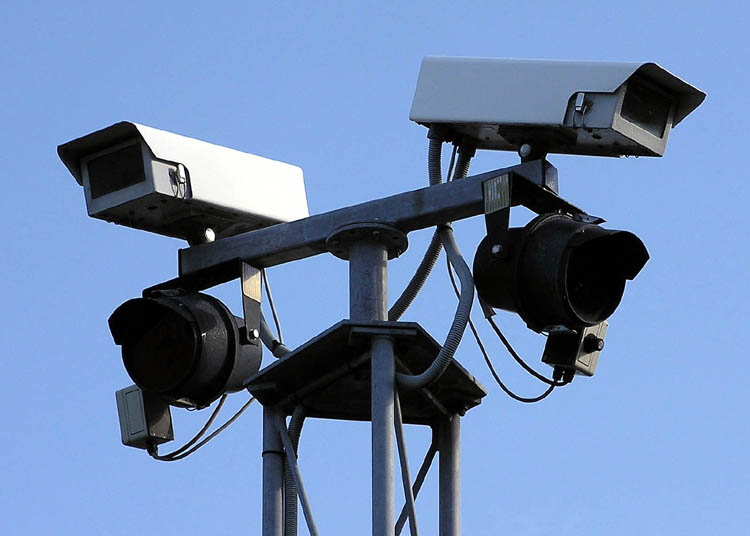 As we expand further and further into the digital age, businesses are evolving with it. Surveillance needs and Audio Visual Systems are becoming more and more popular for new and old businesses alike.
Atmosphere can have a lot to do with the success of a business - or the lack thereof. One major contributor to a building's atmosphere is an audio-visual system.
RCI began working with audio as an outgrowth of our telephone work over 30 years ago. Many customers wanted their telephones wired into the overhead speakers for the purpose of paging. All of our RCI's telephone systems are designed to interface with overhead paging systems.
Over the years, we continued to respond to customer needs and branched out into other AV solutions.
Today, RCI provides all of the necessary elements for a quality audio-visual system.
As we continued into the field of AV, we eventually saw our customers had a need for surveillance so we became licensed by the Virginia Department of Criminal Justicia (DCJS) to provide and install camera systems. For nearly a decade RCI has been providing our clients piece of mind with CCTV security. Our Virginia DCJS number is 11-6258.
So whether your goals are safety or sales related, RCI can meet your Audio-Visual needs.
"We have used RCI for over 16 years and have been very pleased with their work. They make sure all of your needs are met quickly and as inexpensive as possible. Highly recommend. All of their staff is A+ to work with"
Audio Visual
Entertainment and Ambience
In retail stores, music at a moderate volume can break silence and make potential customers more comfortable and therefore more likely to make a purchase. Many service businesses like to have entertainment for customers such tvs in the lobby. We can also install surround sound systems with your visual elements.
RCI is able to set up AV systems for any need.
Paging
Sound systems are also used for paging. Instead of spending unproductive time walking from location to location looking for the boss, why not just page him through the sound system?
RCI can even connect your phones to your speakers so employees can use the phones' paging feature through phones and external and/or internal speakers throughout the building. We can even set up multiple paging groups so only certain areas of a building will receive a particular page.
RCI's decades of experience ensure we can meet all your internal and external sound and paging needs.
Video Conferencing
One specific Audio Visual solution RCI provides is video conferencing. Video conferencing may be accomplished several ways.
For some clients, the simplest way is best. These companies choose to conference through their computers. For clients who want more than a one on one connection, more sophisticated conference room style set-ups are needed. These can include a large television, multiple microphones one to several cameras and surround sound.
RCI will be happy to listen to your needs and help you come up with the best conferencing solutions for you while taking into account your organizational and budgetary needs.
CCTV Surveillance
In today's business world security is becoming more and more important. Many businesses are purchasing surveillance systems to reduce or prevent theft both internally and externally.
Security cameras are useful in many industries, from education and medical, to retail and manufacturing. Surveillance cameras are used for some industries not just for theft protection but also for quality control and liability protection.
So why install a surveillance system with RCI?
The most obvious reason to have security cameras is security. When a security camera is present trouble is less likely to happen. When trouble does happen, it's recorded which makes prosecution more possible. Whether you're in a high crime area, high risk business or are just looking for extra peace of mind, RCI can help.
Theft Prevention: In retail, most theft is internal. Security cameras can help make sure your employees are honest. Just like with external theft, when employees know there's a camera, theft is discouraged.
Quality Control: When reviewing employee performance it can be helpful to have actual events on camera. In manufacturing, this can help to catch a mistake or find out who made it. It can also help in simply improving efficiency. With sales, a recorded sale or lack of one can help to improve a salesperson's performance.
Liability Protection: Sometimes having a record of an event can protect an individual or business. When it's on film, it's difficult to argue a false point. Security cameras can help with liability protection.
Video Storage & Monitoring
DVR, IVR and Other Equipment
DVR and IVR are used for storing camera footage for specified periods of time. The amount of storage needed depends on the preferences of the client. The most common storage capacity is 30 days. Depending on whether you only record with motion, and how much motion a particular area has in a day, this can take as little as a Terabyte of storage. The difference between DVR and IVR is just the type of cameras being used. Analog cameras use DVR. IP cameras use IVR.
Monitors
Many clients like to monitor certain areas in real time. For these clients, we can provide a monitor or bank of monitors. The monitor connects to the DVR/IVR and allows the client to view some or all camera monitored areas depending on the client's preference.
With live monitoring, it's possible to see likely trouble before it happens which gives an opportunity to do something about it.
In addition, remote monitoring is available. Remote monitoring allows customers to access stored footage or real time action via a computer or even cell phone with a secure internet connection.